<![if !vml]>
<![endif]><![if !vml]>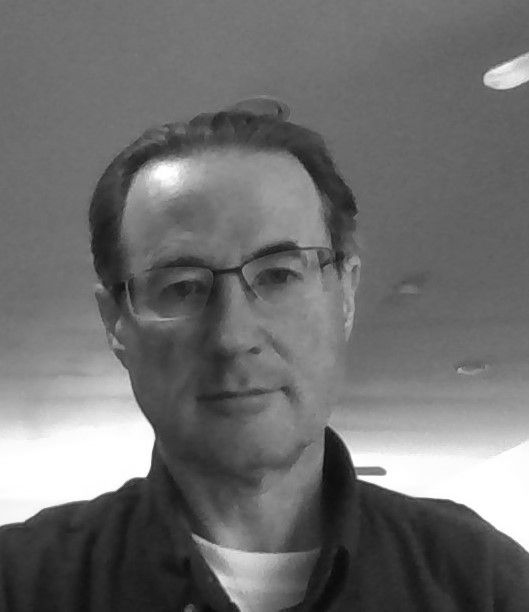 <![endif]>Damian M. Lyons
Professor
Department of Computer &Information Science
320A John Mulcahy Hall
Fordham University
441 E.Fordham Rd.
Bronx NY 10458
PH: (718) 817-4485 FX: (718) 817-4488
EM: dlyons(at)fordham.edu
---
Dr. Damian M. Lyons is a Professor of Computer Science at Fordham University. He is the Founder and Director of Fordham's Robotics and Computer Vision Laboratory as well as Director of the MSCS graduate program. He has served as Fordham's interim Chief Research Officer/Associate Vice-President for Academic Affairs and as Department Chair for Computer and Information Science.
Dr. Lyons has undergraduate degrees in Mathematics and Engineering and a master's degree in Computer Science from Trinity College, University of Dublin, Ireland. He earned his doctorate in Computer Science from the University of Massachusetts at Amherst. His research interests are in Robotics, Computer Vision and Software Engineering:
Robotics: formal approaches to plan and program representation and analysis.

Computer Vision: target tracking, camera handoff, multisensory fusion and visual navigation.

Software Engineering: static analysis, probabilistic analysis of programs, multilingual codebases.
His background includes over 15 years as a researcher and research program manager at the US division of Philips corporate research laboratories; he was Department head for the Video and Display Processing research department, responsible for technical leadership and funding for this diverse group, and project leader for Philips' research activities in Automated Video Surveillance. He joined Fordham in 2002, and served as Department Chair from 2006 to 2011 and as interim Chief Research Office and Associate VP for Academic Affairs for Fordham during the 2015/16 academic year. He has served on numerous program committees, has published over 100 technical papers in conferences, journals and books, and is inventor/co-inventor of 13 US patents. Dr. Lyons is a member of ACM and a senior member of IEEE.
Teaching | Research | Robotics & Computer Vision Lab | Publications | Older Publications | Links
Fordham Robotics and Computer Vision Laboratory `Virtual Stand (this is a little dated now)`
---
Teaching
Fall 2019
CISC 6525 LC Artificial Intelligence
CISC 4597 RH Artificial Intelligence
Spring 2019
CISC 6525 LC Artificial Intelligence
CISC 8999 LC Reinforcement Learning
CISC 3595 RH Operating Systems
Fall 2018
CISC 6525 LC Artificial Intelligence
CISC 4006 RH Brains & Behaviors in Bots and Beasts
Spring 2018
CISC 6525 LC Artificial Intelligence
Fall 2017
CISC 3060 RH Robotics
CISC 6525 LC Artificial Intelligence
Spring 2017
CISC 3595 RH Operating Systems
Fall 2016:
CISC 3593 RH Computer Organization
CISC 6200 LC Computer Elements & Architecture
Spring 2016
CISC 6525 LC Artificial Intelligence
Fall 2015:
CISC 4006 RH Brains & Behaviors in Bots and Beasts
Spring 2015:
---
Research
My research interests are in Robotics and in Computer Vision, in particular for systems that operate robustly in the same kind of dynamic and unstructured environments as humans. My most recent work is in formal analysis of robot programs. I am interested in the principles of perceptual systems that combine diverse channels of information about the robot and its environment in the service of behaviors such as target tracking, navigation, wayfinding and exploration. I conduct work in both the theoretical and experimental aspects of this problem domain. My approach is influenced by Arbib's perceptual and motor schema theory, by behavior-based systems as pioneered by Brooks, and by hybrid deliberative-reactive systems as championed by Arkin. A significant portion of my work has been the formal analysis of plans and programs using the techniques of static analysis and Bayesian networks. I am especially interested in how to handle unknown or unexpected environments.
I work in the Fordham Robotics and Computer Vision (FRCV) Lab and my previous and current projects are described there.
Currently I'm involved in the following:
Performance guarantees for probabilistic robot systems: Joint work with Ron Arkin of Georgia Tech developing software to establish performance guarantees for probabilistic robot control algorithms using GATech`s MissionLab and Process Algebra based formal models of robot programs funded by the Defense Threat Reduction Agency (DTRA).
Multilingual Static Analysis: Leveraging some of the static analysis techniques developed for DTRA, this work addresses open-source analysis tools for software written in multiple, mutually calling languages. This is funded by Bloomberg Corporation NYC.
Stereovision-based Visual Homing: An algorithm that incorporates of stereodepth into bioinspired visual homing, and construction and use of stereo databases to allow extensive testing of such algorithms.
I am especially interested in how cluster and parallel computation can be applied to robot software architectures and algorithms, using the Fordham CIS 144 core HPC cluster machine.
Interested in doing Robotics and/or Computer Vision research? Follow this link!
---
Publications
For a full list, see Publications or (downloadable) More Publications, and also Older Publications.
See my new book: Cluster Computing for Robotics and Computer Vision (click on the image):
<![if !vml]>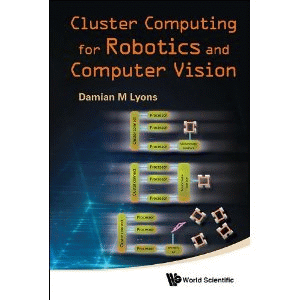 <![endif]>
Click here for more information on the 2nd edition of the Fundamentals of Discrete Structures (Lyons, Papadakis-Kanaris, Weiss & Werschulz) text (click on the image for the amazon page)
<![if !supportLineBreakNewLine]>
<![endif]>
<![if !vml]>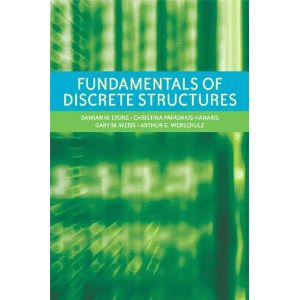 <![endif]>
Patents
For a full list, see here
---
Additional Links:
LastUpdated 6/18 - dlyons
copyright dml 2018